The Jenne Farm

The historic Jenne Farm is one of the original farmsteads on Whidbey Island, WA.  The farm cluster consists of the original house and outbuildings and is surrounded by 140 acres of crops, forest, and scrub.  The farmhouse is available for vacation rental.

Located on a working farm one mile south of Coupeville, at 538 S. Engle Road, the 1908 Jenne House has 4 large bedrooms, 1-1/2 baths, a well-equipped kitchen, dining room, fireplace room, and parlor.  There are sweeping views of  the farm, prairie, or water from each window and the wrap-around porch.  The house and yard will accommodate many more day-guests who can be housed in nearby Coupeville.  With special arrangement, an 800 square foot granary is available for workshops, receptions, or classes.  Catering is also an option (see below).

Contact information:

Jenne Farm

Gathering House

Location

538 Engle Rd.

Coupeville, WA   98239

Mailing address:

1611 Glencairn Rd.

Oak Harbor, WA   98277

360-678-4433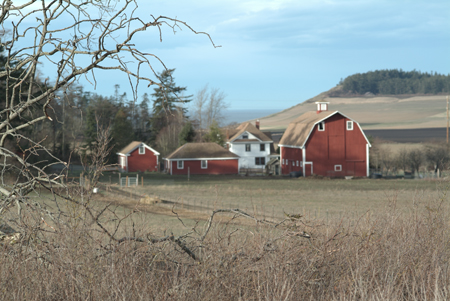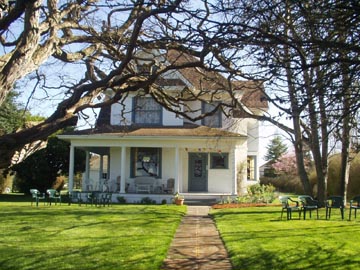 The Jenne Farm

now has wi-fi!

(but please, go outside and enjoy the farm, the prairie,

the town!)

'Within-A-Month' Special

Book an available date within the next month (2 day minimum) and receive a special rate of up to half off.  Check out our calendar, email or call us, and mention the 'Within-A-Month' special!

Weddings at the Jenne Farm

Weddings on this historic, beautiful farm are magical.  We are now partnering with Wayfarer so weddings run smoothly and effortlessly, and you can enjoy your day to its fullest.  For more information, please contact Wayfarer at the link below.